Jon Mercer wrote:
Wow...looks like someone's about to become the recipient of a Mustache Headbutt®.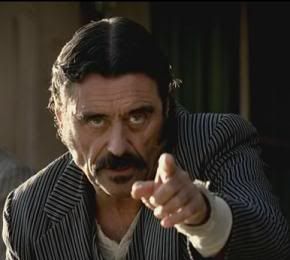 Face it! Al Swearengen is cooler than you.
And...
It was an Xbox360 week, i now have in my greedy little mitts:
Dragon Age: Origins (Collector's Edition)
- Full week before street date! WOO! After 2 hours i can safely say that Bioware has done it again!
Forza Motorsport III - limited edition
- cars are pretty and go vroom vroom very fast.